I'm back, though I've never really been gone. I've simply not been writing much ever since I fell flat on my face mid-November. However, here I am to try again!!
In other words, I learn very slowly and enjoying torturing myself by taking challenges upon myself that I'm doubtful I'll be able to complete. To clarify, I did not complete my 50,000 words last November in NaNoWriMo. So much for a success of willpower. I have reconciled myself to the idea that NaNo is not for me and I will no longer undertake it as it causes my quality of writing (and mind) to suffer more than it's worth.
(Check back late this October to see me forget everything I've learned.)
But as I'm sure for some reason this will work much better, I'm going to try to attempt an alternate Camp NaNo – National Poetry Writing Month or I'mLazyAndAPoemADaySoundsSoMuchEasier.
That is, poetry sounds easier till we consider that rhyme and rhythm are things, and fairly important things in some people's minds. So at least a few of my poems this month will likely have to include those disappointing aspects of actual good writing.
This post is mainly in preparation so I can start posting my NaPoWriMo poems on here without it being entirely random, and hey
Because who would want to undertake this without letting other people share in their misery?
Not to mention that I am now undertaking to finish my rudely abandoned novel I began in November, write a rather important paper to which I'm supposed to dedicate a lot of time, and work on figuring out the plot of a whole new novel.
To prepare myself for this deluge of poetry which I'm fairly sure will drown me (and also for the reality of sharing sub par work as an incentive to get me to actually do it), I've written a couple poems in the last couple days.
Find Me
Soft and dark, I yearn.
Lost and bereft, my heart aches,
Knows not where to turn,
Seeks for words that wholeness make.

I crave your embrace
Yet pride rude berates me oft.
Shamed, I hide each trace
And am anything but soft.

Where is peace to find?
Sought by none, I wander lost
In a world unkind –
Joy, its unrelenting cost.
If you'll win me back
And this wounded heart desire,
Build the home we lack –
In my bitter cold, a fire.

Wander on alone,
Still you'll find me walking there
Searching for my home.
Find me: my heart at last is bare.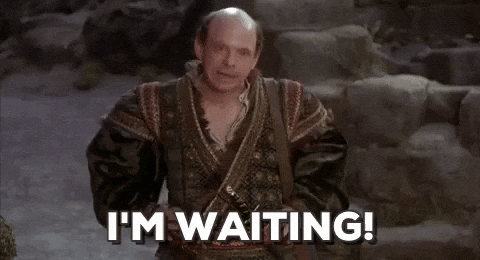 I'm afraid this next one is an epitomization of my typical style in which I say simple things in as complicated a way as possible and nobody is quite sure what's going on, but that's perfect because even though I'm bleeding angst out my eyes, I don't want anyone to actually understand. I'd no longer be able to whine about nobody understanding, and that would honestly ruin my day.
Appreciate the lack of structure.
Laughter and French love poems hang in the air
Glass walls we adore trap our atmosphere.
Cobweb wist binds our minds in a dream
Sharp steel masks shield our narrowed eyes.
Gossamer hearts, pink cheeks, dewy smiles
Stones alive in our chests pin us to earth.
Tears stand out in sharp refrain, we reach
We fall into a chasm deeper than our desire.
Black and white, hard and soft, bitter and sweet
A heart not at home, a heart yearning for rest.
Oh, you're beautiful, oh, you're strong
But fear, oh fear, it grasps my hands.
Magnetic, tapping at my heart, pleading
Yet I know I desire more to be free.
I knock at fastened doors, doors half open
But when I retreat, I retreat inside my walls.
So. That's more than I needed to say, and yes, I wrote this post entirely so I could employ an overabundance of Princess Bride gifs. I'm not sorry.
I'll probably be back sometime in April if my crazy busy quarantine schedule doesn't interfere.